Congratulations you're having twins !!! Don't panic … it can be a little overwhelming at first (trust me I know) but you got this!
My twins were my second pregnancy. I also have a 22 mo old, so as for essentials luckily I kept a few things which came in handy. Now by no means am I an expert but these were the items that were best for me:
1. CLOTHES – I cannot stress this enough – DO NOT overdo it. Babies grow fast and you do not want to have more clothes then they'll actually wear.. My sons were born in August so the basics I used were these Short Sleeve Onesies, *TIP: When using the onesies, I know for myself I did not want to put anything over their fragile little heads, they are in fact made to be put on from the feet up instead of over the head. Best thing ever!*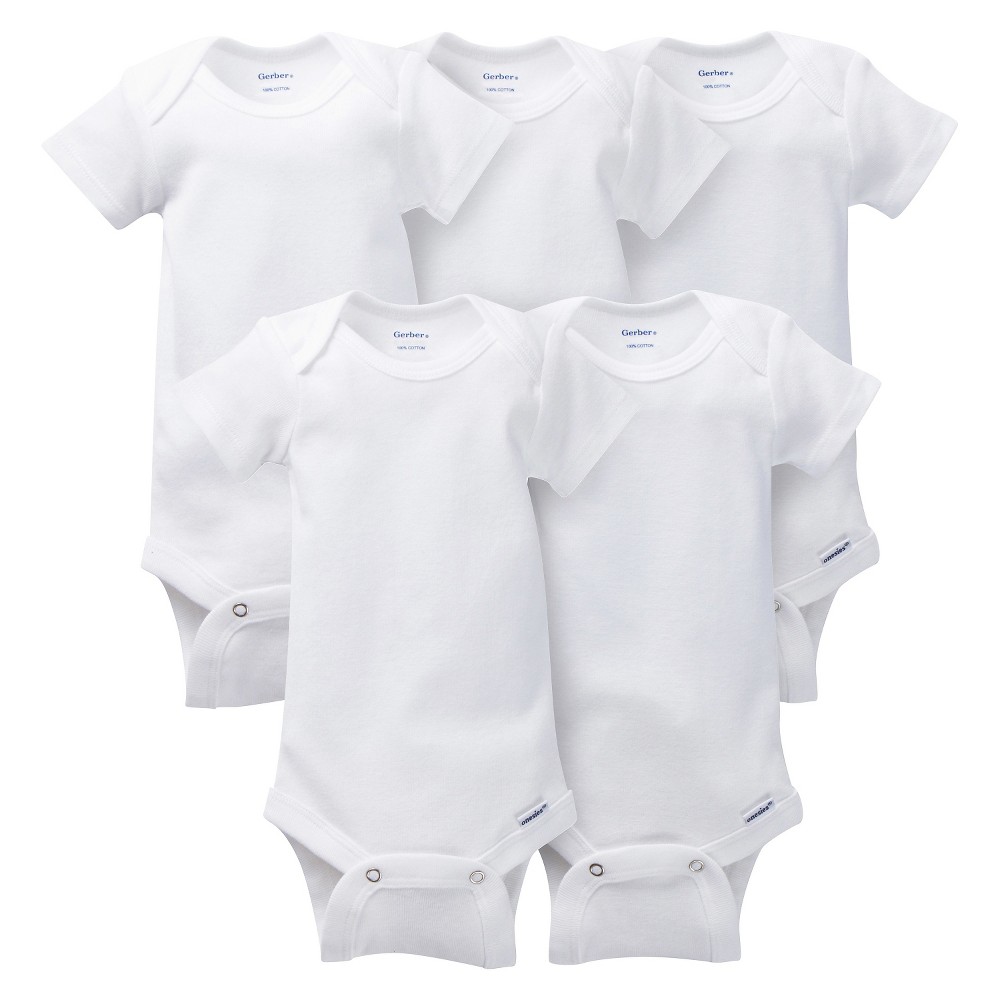 Pants for when they go to the pediatrician or out in general and Zip-up Footed Pajamas. When I had the ac on I wanted them to be warm yet comfortable.

---
2. Fisher Price Rock 'n Play Sleeper – I used this item on my daughter about a month or so after giving birth. I was basically on zero hours of sleep within that month and then I decided to put use to the sleeper. After realizing my daughter was colicky I felt a lot better knowing she was elevated, it worked like a charm – I was finally getting sleep! As soon as I brought the boys home that was the first thing I had placed them in. It's a great price, cheaper than the bassinet (depending on which one you chose) & easy to move around the house while you do laundry, straighten up, etc. This was the one I bought for the boys: Aqua Stone
---
3. Rectal Thermometers – It may just be me, but I believe every child should have their own rectal thermometer. In general, it is just more sanitary that way. Rectal thermometers are highly recommended by the pediatrician as well for the most accurate temperature. I use this one: Vicks Baby Rectal Thermometer
 for all 3 of my babies, it works quick && the shape helps when having to insert it into the rectum. You don't want to put it in too deep.

---
4. Bottles – Depending on whether you breastfeed or not, probably depends on the supply of bottles you will get. I used Dr. Brown's Original Bottle, 4 ounces
for the first month and now that they are just about past the 4oz. mark on their formula intake I had to switch to the 8 ounces
which I will use from here on. This set Dr. Brown's Natural Flow Baby Bottle Gift Set comes with a variety so you have the ability to try out both sizes. Remember cleaning the bottles and sterilizing takes up plenty of time, if you have enough bottles you can clean & sterilize once a day, you can save a lot of time. I have about 20 bottles.

---
5. Bibs, Bibs and more Bibs… I truly forgot how many bibs I went through with my daughter. Now, that's it is double with the twins I go through them even quicker. I preferred these Baby 5pk Bibs – Cloud Island with the waterproof layer over the fabric ones because the formula stains are easier to remove.
Dapple Stain Remover is a great help with those hard to remove stains.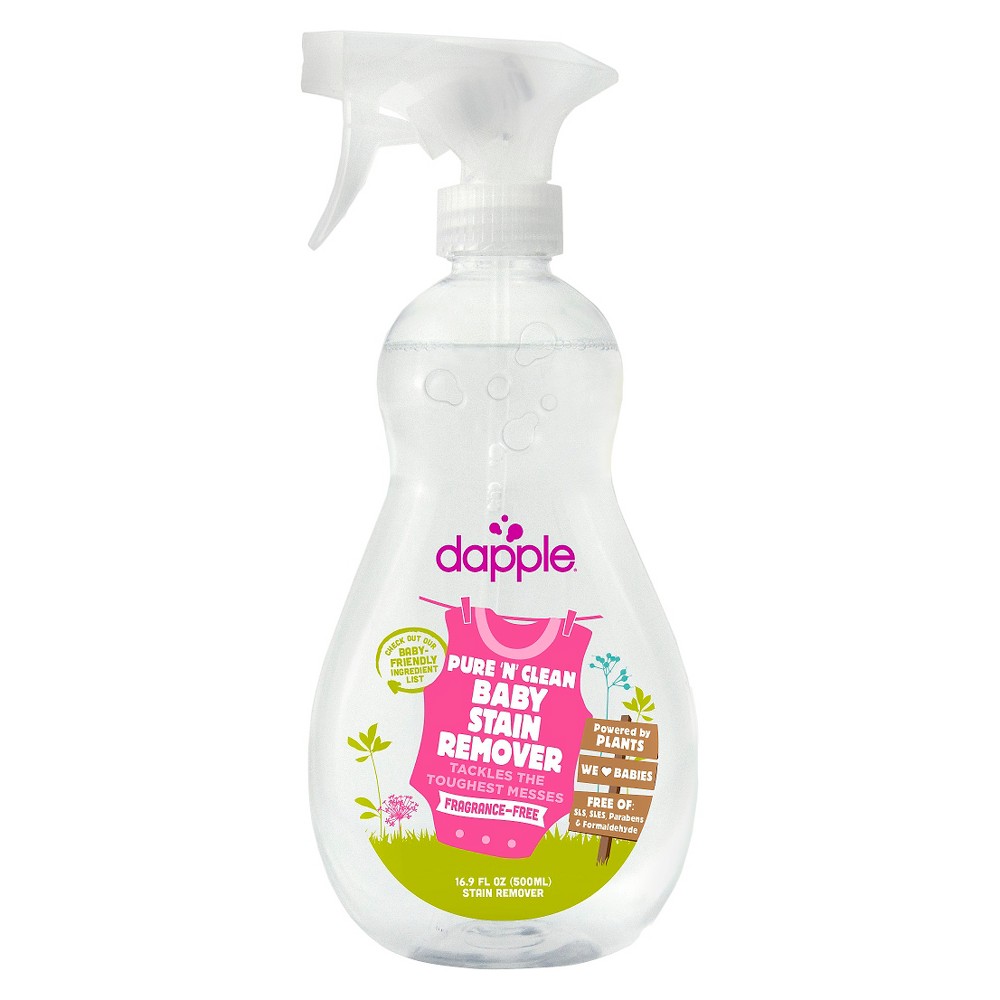 ---
6. Diapers – Stock up! This is always an essential and you can never go wrong unless your child is allergic so to be on the safe side I had stocked up on Pampers Size 1 Sensitive. I choose Pampers because, at the hospital, this is what is supplied so they are trusted but again it is entirely your choice. Now I use the Up & Up Brand from Target which is unscented and they even have the blue line to show when the diaper is wet. They're a great price and work just as good as Pampers.

---
7. Baby Wipes – Again, in the beginning, I had stocked up on the Pampers Sensitive baby wipes also supplied by the hospital. I now have switched to the Up & Up Sensitive Wipes. I use them not only for my children but like every other mom… EVERYTHING HaHa you'll see!

---
8. Bottle Soap – I find Dapple Baby Bottle & Dish Liquid to be the best one out there. There is no leftover formula smell which I found with other brands I have tried in the past and they also offer bottle refills which are budget friendly.

---
9. Boppy Nursing Pillow/Boppy Lounger – let's face it… there will be a time or in my case, times, where they are both crying at the EXACT SAME TIME… you gotta do what you have to do to feed them. I originally had the Boppy Pillow from when I had my daughter.


In addition, I purchased the Boppy Lounger.


They both are great. Just remember, you cannot leave them in either one unattended.
---
10. Twin Journals – (I'm that mom) Now some people think I'm crazy, and some don't have a clue how I have the time to do these, but since I did one for my daughter, I didn't want to leave my twin boys out. I ordered 2 Pack – Twice Upon A Time: Twins Memory Books from Amazon but you can get two of these Pearhead Baby Memory Books and actually there is not a lot of writing which is a plus so it definitely cuts the time in half compared to my daughters.

Hope this list helps you even the slightest… I wish I had something like this when preparing for my twins, but I guess you're never fully ready 100%. Everything is a learning process you can pass along. Good Luck!
This blog post contains affiliate links. Read more about my disclosure policy here.